Parent's support network for those interested in natural immunity and health. They have a website with downloadable leaflets, a Facebook page and local groups that meet up around the UK.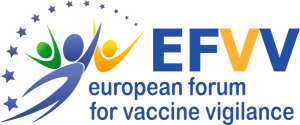 The European Forum for Vaccine Vigilance is a coalition of groups and persons from European countries who wish to inform the general public, politicians and the press about vaccines and the vaccination procedure in terms of its health benefits and risks. Whilst the EFVV recognizes that vaccination was introduced with good intentions for the health of the world population, there is now over a century and a half of experience with this procedure and a wealth of published medical literature looking at the "effectiveness" and "safety" of vaccination.

More and more parents are questioning the safety and effectiveness of vaccinations.
Greater knowledge enables parents to have the confidence to exercise their right to an informed choice. At The Informed Parent we think you are entitled to a wide spectrum of information that will help you make up your own mind. Subscribe to the TIP NEWSLETTER today and become informed!
International Medical Council on Vaccination
An information group comprised of doctors, nurses, scientists and alternative health practitioners.
https://www.facebook.com/vaccinationcouncil/
Jabs – Justice, Awareness and Basic Support
Support group for vaccine damage.
https://www.facebook.com/JABS-Justice-Awareness-Basic-Support-421677478185847/
R.E.G.R.E.T
Support and advocacy group for people experiencing side-effects from the HPV vaccine. Based in Ireland.

A group for doctors and the general public to support informed consent and refusal and fight against vaccine mandates in the USA.
https://physiciansforinformedconsent.org/
National Vaccine Information Center – USA
information about vaccine laws and exemptions in each state.
https://www.nvic.org/Vaccine-Laws/state-vaccine-requirements.aspx